Nordic Breakfast Seminar – "The Energy Crisis"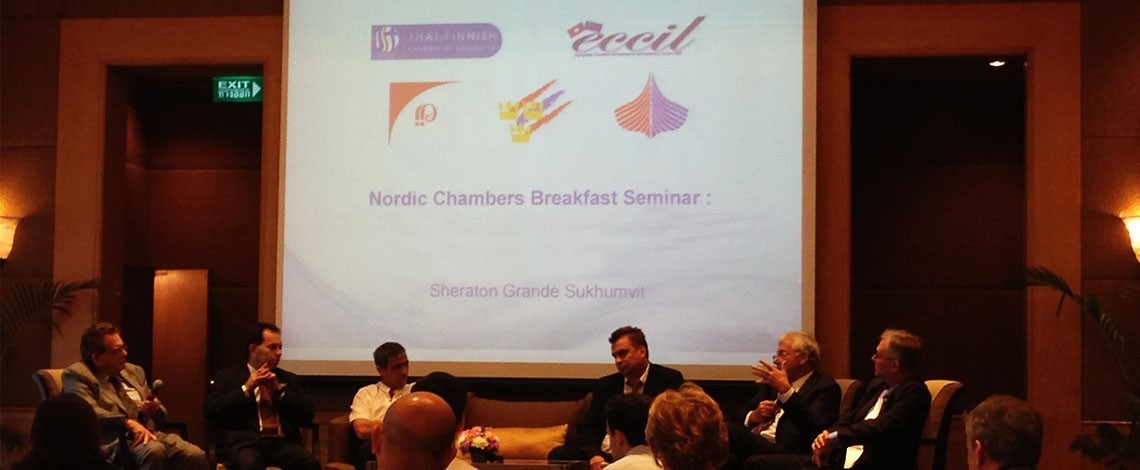 Nordic Breakfast Seminar – "Energy Crisis"
Topics:
Effects of current dramatic decrease in oil price
Slowdown in exploration-effects on industry growth and development, new projects, job losses
Economic effects-oil producing nations
How is the consumer affected? Cost benefits from cheaper oil, are they passed on by the Downstream Sector
Comparisons to other eras
The USA-its input into the crisis, KSA its input into the crisis.
The outlook thinking ahead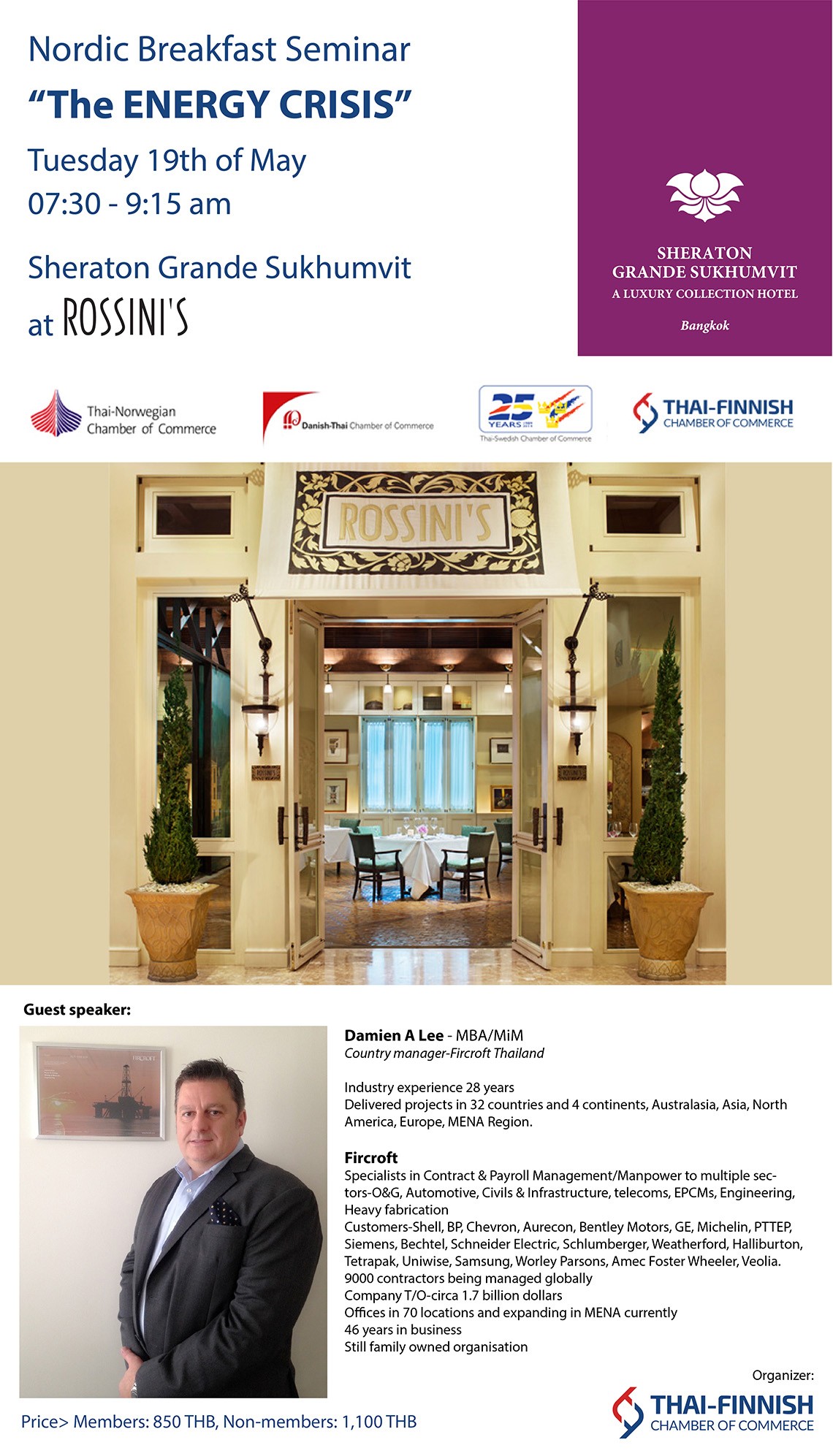 Sign up now here!